Corporate Governance Basic Policy
Our basic policy for corporate governance is to increase our management efficiency and transparency, thus raising our shareholder value.

Specifically, we have adopted Audit & Supervisory Committee structure to strengthen our governance system further, and we have introduced introduce an executive corporate officer system to separate management decision-making and supervisory function from execution function. With these systems, we can enrich discussions on matters of special importance at the Board meetings, while expediting business decisions judgements on other matters by management under the Representative Director.

We are working work to enhance our management efficiency and transparency, thereby improving corporate value, based on various viewpoints of our stakeholders such as our shareholders, customers, business partners, employees and the communities in which we operate.
Chart of Corporate Governance System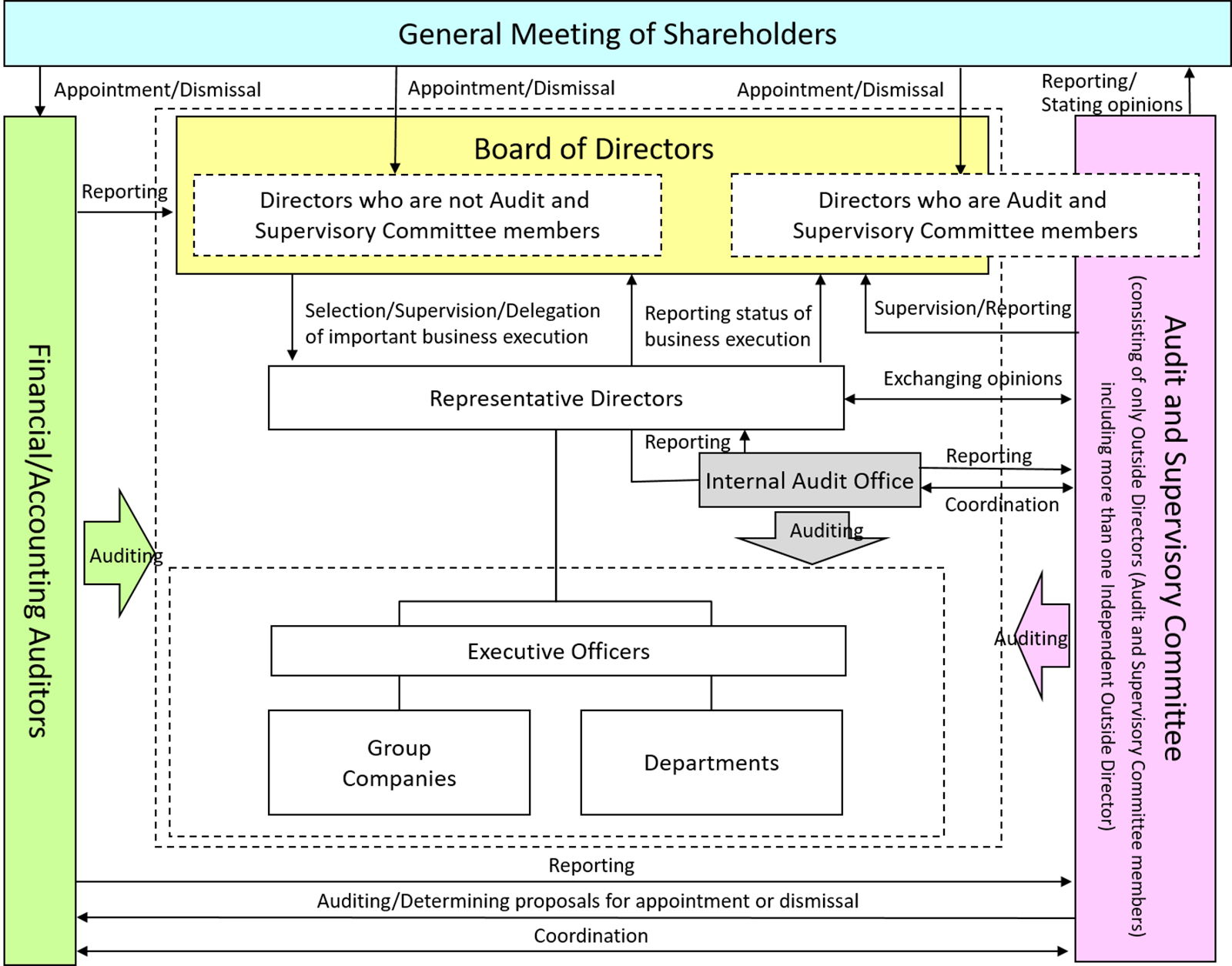 Basic Policy for Suppliers
Coca-Cola Bottlers Japan Holdings (CCBJH) expects all of its employees to comply with the law and act ethically in all matters. We also expect our business partners (the Suppliers) who provide goods and services to CCBJH to act in the same way.
Only through the integrity the many people who are relevant to our products will we be able to deliver our refreshing image with consistency.
Both by ensuring superior quality for the goods and services we procure, and also by ensuring that our Suppliers comply with the law and act ethically, we will be able to form a sustainable society together, and therefore fulfill our social responsibilities. Therefore, CCBJH has developed the "Basic Policy for Suppliers," and expects the Suppliers to comply with them.
We appreciate the compliance of in this matter and with the Basic Policy for Suppliers.
The policy is enacted and enforced effective January 1, 2018