Coca-Cola Bottlers Japan Holdings Joins GX League
Oct 23, 2023
Coca-Cola Bottlers Japan Holdings Inc.
Coca-Cola Bottlers Japan Holdings Inc. has become a member of the Green Transformation (GX) League, as promoted by the Ministry of Economy, Trade and Industry (METI).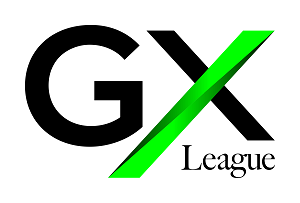 The GX League was established to foster collaboration between companies taking on the challenge of achieving sustainable growth in present and future society. It aims to accomplish carbon neutrality and social transformation by 2050 through partnering with both the government and academic institutions. The goal of the GX challenge is to create a society where companies can reduce greenhouse gas (GHG) emissions while receiving objective evaluations and achieving growth within an interconnected cycle of economy, environment, and society. The GX League commenced full-scale activities in FY 2023.
CCBJI Group has identified Mitigation of and Adaptation to Climate Change as a material issue. As part of our efforts to reduce GHG emissions, we aim to reduce Scope 1 (direct GHG emissions) and Scope 2 (indirect GHG emissions) emissions by 50% versus 2015 levels and to reduce Scope 3 (other indirect GHG emissions) by 30% versus 2015 levels by 2030, net zero in GHG emissions by 2050 across our entire value chain. Specifically, we are working to optimize our distribution network by such means as ensuring stable operations at the automated distribution centers, Saitama Mega DC and Akashi Mega DC to reduce long-distance transportation.
We believe our group's activities align with the GX League's mission, and following our endorsement of the GX League Basic Concept introduced by METI in 2022, we have officially joined the GX League.
The CCBJI Group remains committed to addressing social issues through our business activities and strives to realize a sustainable society.
[Reference]
GX League (METI)
https://gx-league.go.jp/

GX League Basic Concept (METI)
https://www.meti.go.jp/policy/energy_environment/global_warming/GX-league/gx-league.html

Sustainability initiatives of Coca-Cola Bottlers Japan Group
https://en.ccbji.co.jp/csv/